Mary Jane's CBD Dispensary Review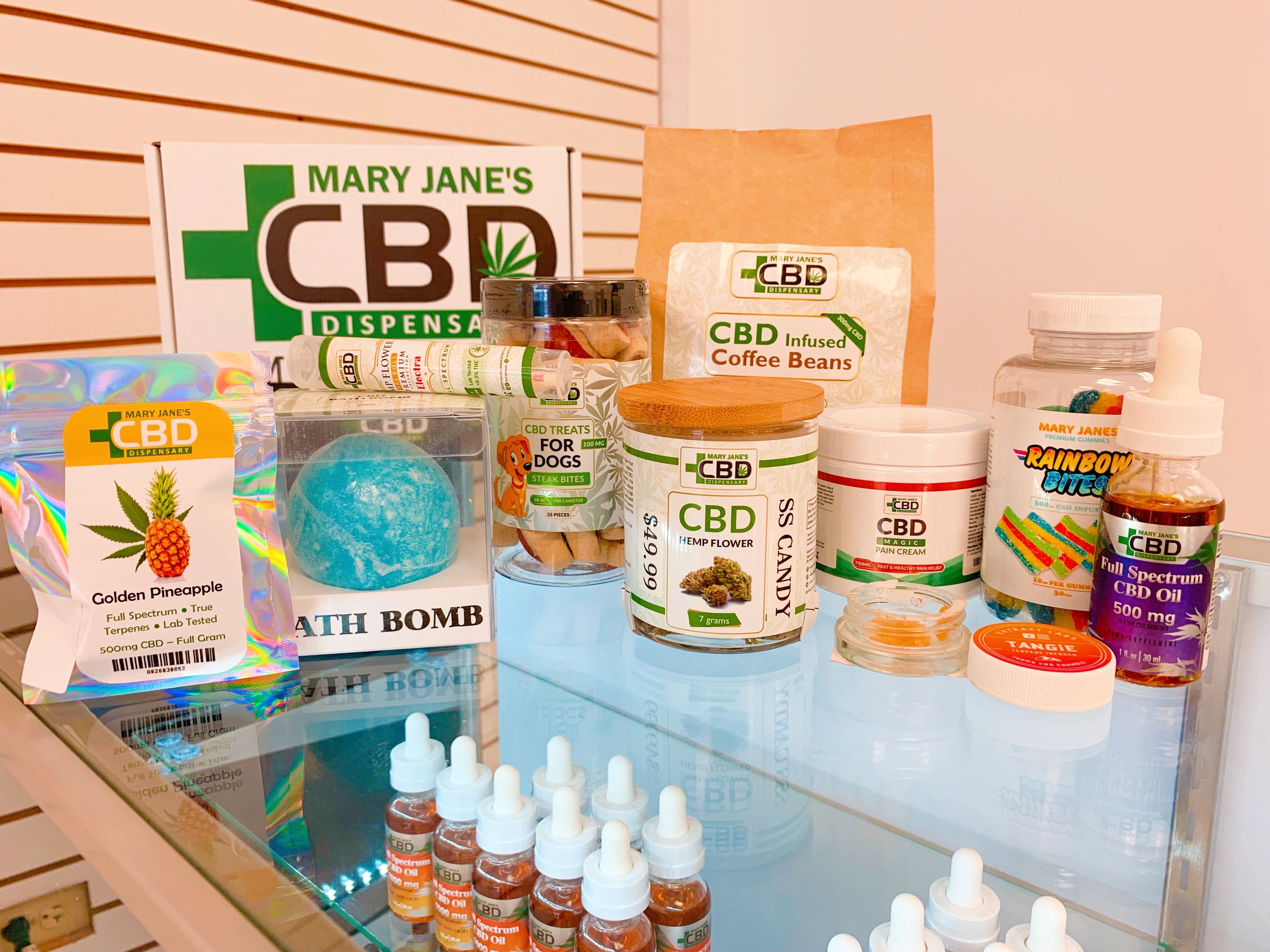 We're all about trying alternative forms of self-care here. We're ready to give everything a one time shot to see how we're able to experience things and if they fit into our lifestyles. I keep using we because I'm actually referring to my dog and me.
I struggle with things like ADHD and my dog has fear-based aggression. I find that when I meet someone who is into things I'm into I overly show my excitement and come off weird. My dog, on the other hand, is used to his space and doesn't like being put into situations where so many people are coming at him.
I've had a conversation with his vet and we discussed CBD for pets as a possibility. So immediately I started searching online to find a store that would help provide me with everything I needed.
I found Mary Jane's CBD Dispensary in Castle Hills and immediately went to check out the vibe. I'll admit I was a little nervous because I didn't know much about the product. That worry was easily put aside as the staff was extremely helpful with everything.
They explained the different levels of CBD (Isolates, Broad-spectrum, and Full-Spectrum), showed me all the products and helped me out with any question I had. Bonus- they had CBD Ice Cream.
I also found out that Mary Jane CBD is opening three other locations including one on Potranco and 1604 near me.
Don't be afraid of asking questions and if you're looking for a great place to learn- I'd check them out. Head over to their website to learn more.
this article is sponsored by MJ CBD but like these opinions are my own.